!BASE HREF="http://www.thailink.com/">
Our Success Stories
The Reverse Brain Drain Project of Thailand
Thai Link Boston Job Fair '97 Summary
Thai Link Boston Job Fair '96 Activity
February 24, 1996 in Cambridge, Massachusetts
---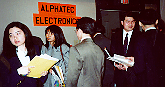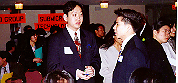 Look for hi-tech industry jobs
---

Approximately 400 people attended the job fair
---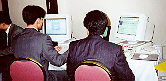 Access companies' profile before meeting with companies' representatives
---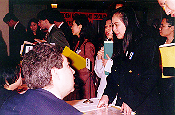 Interview
---

Panel discussion on the Reverse Brain Drain project
---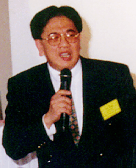 Dr. Pote is a product of the Reverse Brain Drain project. He is successful and happy like a fish.
---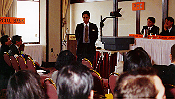 Michael Thongpaitoon,Asst. VP. State Street Bank (Boston), an American born Thai, expressed his wish to return home
---

Yummy! Traditional Clambake on Welcoming Dinner
---

Smart and Hard working Thais Train Thais practical trainees from Babson College
---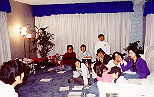 Learning by experience
---

We stayed up all night to finish up another 3-volume resume book, grouped by discipline.
---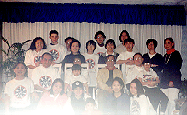 Thai Link Team, from 3 year-old kid to nearly 60 year-young guy
---
---
Send Questions/Comments to ThaiLink